6 STEPS BEFORE YOU BUY
Buying a home is one of the biggest decisions you'll ever make. To ensure that you make the best choice, ask yourself a few questions. What do you really want in a home? How good is your current financial situation? What are your financial and lifestyle needs?
The following steps will help you make informed and responsible decisions at each stage of the buying process.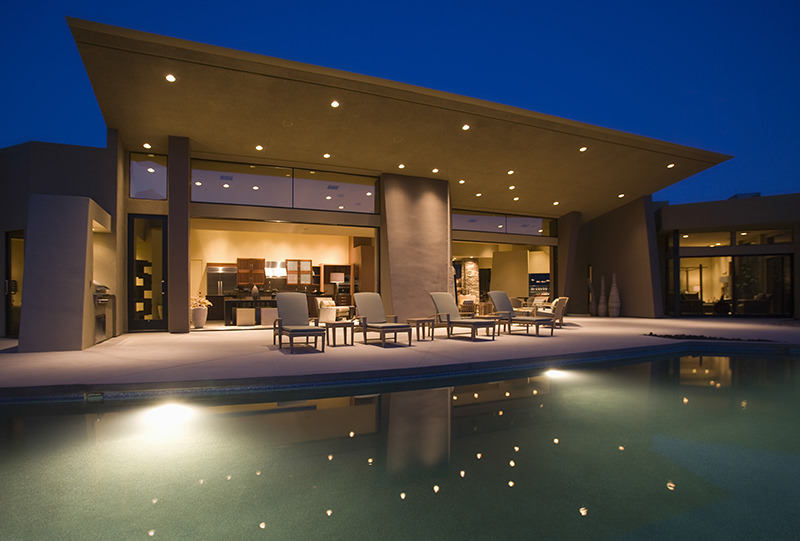 Is Homeownership Right For You?
The real costs of homeownership
As a first-time buyer, you might not be aware of all of the costs associated with Homeownership.
Renting VS Buying
Start by finding out the average home price in the area where you  want to live.  Next, make a list of the pros and cons of owning versus renting to  see which option is best for you. Use the following as examples.
BUYING
There are advantages to both renting and owning a home. Make sure you understand the benefits and responsibilities of each before you decide what's right for you.
Are you financially ready to own a home?
It's important to figure out how much you can afford to spend before you start looking for a home. Your mortgage payment will probably be the biggest expense, but there are other costs you should be aware of. You don't want any unpleasant surprises! The more you know about your current financial situation, the more prepared you'll be when you meet with your lender or broker. These calculations will clarify your current financial picture and help you figure out how much you can afford.
How much are you spending now?
First, see how much you currently spend on a monthly basis. Consider the following sample expenses.
Second, subtract that number from your total monthly net income (the amount of money your household earns on a monthly basis after taxes and deductions). The difference is how much money you have left each month after expenses.
How much can you afford?
To calculate how much you can afford to spend on housing each month without putting your financial health at risk, please use these two simple rules. Understanding these rules can also help you when it's time to get approved for a mortgage.
The maximum amount you can afford to spend on a home depends on these numbers and the size of your down payment. For first-time buyers, saving a down payment can be the hardest part of buying a home.
Figure out the upfront costs
Figure out how much you need to save to cover the upfront costs associated with buying a home. For example, have you saved enough to pay the following expenses?
Down payment — the part of the home price that is paid when you make an offer to purchase.

Home inspection and appraisal fees.

Insurance costs — including property insurance, mortgage loan insurance, etc.

Land registration fee — based on a percentage of the purchase price of the property.

Prepaid property taxes and utility bills — you may have to reimburse the seller for bills paid in advance

Potential repairs or renovations.

GST/HST on the purchase price (for newly built homes) or on the mortgage loan insurance (if applicable).
If you can afford the home you want, you are ready for Step 3.
If you think you'll have trouble making mortgage payments or you're concerned about your finances, you can still  make changes.
Meet with a credit counsellor or your lender and make plans to improve your financial situation or your credit score

Look at your current budget to see where you can spend less or save more

Pay off some loans or other debts

Save for a few more years for a larger down payment

Lower your price range for a home.
Your first home doesn't have to be your dream home. A few changes in your monthly budget or your expectations can go a long way toward making your dream of homeownership a reality.
Decide on a down payment amount
The down payment is the amount of the purchase price that you pay immediately and must be at least 5% of the purchase price for the first $500,000 and 10% for the amount over $500,000. If your down payment is less than 20%, your bank must take out mortgage loan insurance with Genworth, CMHC, and Canada Guaranty. You'll pay insurance premiums in addition to your mortgage payments.
Wondering where to get the money for your down payment?
There are a number of ways you can source funds for a mortgage down payment. Traditional sources include saving a fixed amount from every paycheque, selling stocks, bonds or personal property, or reaching out to immediate family, for example.
RRSP Home Buyers' Plan
Another great option is the RRSP Home Buyers' Plan (HBP) which lets first-time homebuyers withdraw up to $25,000 from Registered Retirement Savings Plans (RRSPs) for a home purchase, tax-free. Many first-time homebuyers take advantage of this opportunity and set up RRSP accounts well in advance, with the intention to reap the rewards when it is time to purchase real estate.
Non-traditional sources for a down payment
include borrowed funds, and gifts from non-immediate family members. It is important to note, however, that when you employ non-traditional sources for your down payment, you will incur a CMHC insurance surcharge of 0.15% for down payments of 5% or less.
It's time to meet with your mortgage broker to discuss your financing options and confirm that you are financially ready to buy a home. On this step, we will discuss mortgage terms and interest rates and I will explain what you must do to ensure that you get approved for a mortgage once you find your home
Get Pre-Approved
It's a good idea to get pre-approved for a mortgage before you start looking for a home. But first, you need to understand exactly what being "pre-approved" means. A pre-approved mortgage lets you know how much you can afford, what your interest rate will be and what your monthly mortgage payments will look like. Getting pre-approved can help you narrow your search down to a specific home type, size or neighbourhood.
Getting pre-approved is not a guarantee of final approval for a mortgage. Once you find the home you want to buy, the property still has to be evaluated to ensure the price and condition of the home are acceptable to your lender.
Mortgage basics
You will have many options when it comes to choosing a mortgage. Your lender or broker will help you find the mortgage that best matches your needs. Become familiar with the following terms and options to help with your decisions.
Don't leave home without them!
Bring the following information when you meet with your mortgage broker. This will help them determine whether you qualify for a mortgage.
Contact information for your employer and your employment history

Proof of income for your mortgage application

Proof of down payment (amount and source)

Proof of savings and investments

Details of current debts and other financial obligations

Proof of address and your address history

Government-issued photo IDs with your current address
Your credit score is a snapshot of your financial health at a specific point in time. It shows how consistently you pay off your bills and debts. A good credit score is incredibly valuable. Lenders and brokers will look at your credit history when deciding whether or not to approve you for a mortgage.
Before you apply, it's a good idea to get a copy of your credit report to make sure there aren't any mistakes or surprises.
Now that you have a clear picture of your finances and mortgage options, it's time to start thinking about the kind of home you want to buy. Look for a home that will meet your needs not just today, but also 5 or even 10 years into the future.
Once you know what kind of house you're looking for, you can begin your search.
Your homebuying team: Who should you call?
Whether it's your first time buying a home, or you've done it before, it's good to have a team of experienced professionals to help you along the way.
Real Estate Agent
An agent can help you find a home, tell you about the community, make an offer for you and negotiate the best deal. They can also help you find qualified professionals to fill the other positions on your team. When looking for an agent, don't be afraid to ask questions. Normally, the seller pays a commission to the agent, but some agents also charge buyers for their services. To find out more, visit the Canadian Real Estate Association (CREA) website at crea.ca or call your local real estate association.
Lender or Mortgage Broker
There are many lending sources for mortgages, including banks, trust companies, credit unions and pension funds. Each offers different terms and options, so be sure to shop around! Mortgage brokers can be a good resource, as they can work with more than one lender.
Insurance Broker
You will need property insurance to cover the replacement cost of your home and its contents in case of loss. It is also a good idea to get mortgage life insurance, which will protect your family if something happened with you before your mortgage is paid off. An insurance broker can help you with this.
Home Inspector
Whether you're buying a new or a resale home, you should have it inspected by a professional home inspector. The inspector will assess the condition of the house and tell you if any major repairs or replacements are needed.
Lawyer
A lawyer will protect your legal interests. They make sure that the property you want to buy is free of any liens, charges and work or cleanup orders. A lawyer will also review all contracts before you sign them, especially the offer to purchase.
Making an offer and closing the deal
Congratulations! You've chosen a mortgage that works for you, found a home that fits your budget and put together your homebuying team. Now it's time to make an offer and close the deal!
Making an offer
Once you've found the home you want to buy, you need to give the seller an offer to purchase (also called an "agreement of purchase and sale"). An offer to purchase is a legal contract that should be carefully prepared by your real estate agent and/or lawyer.
Getting a mortgage
Once your offer is accepted, visit your lender or broker to verify and finalize the details of your mortgage. Be sure to review any conditions that were part of the offer. Your lender or broker can advise you on exactly what you will need to bring to the meeting, but the following information will likely be required:
the most recent property tax assessment
the REALTOR.ca listing
heating and utility costs
condominium fees (if applicable)
the signed offer to purchase
Closing day
Closing day is an exciting time. It's when you finally get to take legal possession of your new home. The final signing generally happens at your lawyer or notary's office along with the following events:
Your lender gives the mortgage money to your lawyer.
You give your down payment (minus the deposit) to your lawyer or notary, along with the closing costs (typically up to 1.5%  of the purchase price) to cover legal fees, land transfer taxes and other costs.
Your lawyer pays the seller, registers the home in your name and gives you the deed and keys to your new home.
Maintaining your home and protecting your investment